ASTM B516 Inconel Alloy 600 ERW Tubing Manufactures in India, Inconel Alloy Pipes, ASTM B167 Inconel 600 Seamless Pipe and Tube, Inconel Tubes Suppliers, ASTM B517 Inconel 600 Welded Pipe Exporters in Mumbai.
ASTM B517 Inconel 600 Welded Pipes, Inconel UNS N06600 Pipes, Inconel Alloy Welded Tube Stockists, Inconel Alloy 600 Tubes, ASTM B167 Inconel Alloy 600 Seamless Tubes Dealers in Mumbai, India.
A reliable supplier always assures in delivering the Inconel 600 Pipes & Tubes that guarantees in durability, reliability, easy to fit and longevity in the severe atmosphere. The supplier is working much harder in offering the product as per the exact demand of the buyer so that all the industrial and critical application wants can be fulfilled. In the well-equipped industry the UNS N06600 Corrosion Resistant Pipes & Tubes are fabricated by raw materials of top-notch quality. The Welded Inconel Tube is designed in such a way that it can easily withstand heavy loads and high-temperature surrounding.
Features:
• Corrosion /oxidation resistance
• Pitting/ crevice/ stress resistance
• Sturdiness
• High tensile strength
Specifications-
1. Standards- The standard specification of Inconel 600 pipes and tubes are-
&nbsp &nbsp a. Seamless tubes and pipes- ASME SB/ ASTM B 167.
&nbsp &nbsp b. Welded tubes- ASME SB 516 / ASTM B 516.
&nbsp &nbsp c. Welded pipes- ASME SB 517 / ASTM B 517.
2. Dimensions- The dimensions of the product is ASTM, ASME, API, JIS< DIN, EN, BS etc.
3. Size- The size of the product is ranging in 15" NB to 150" NB.
4. Range- The structure range of product is 6.35mm OD to 254mm OD in THK from 0.6mm to 20mm.
5. Schedule- The schedule of the product is SCH 10 to SCH XXS.
6. Type – The types of product are seamless, CDW, ERW, fabricated and welded.
7. Length- The length in which product available is Double/single random and custom made.
8. Ends- The ends of the product are threaded, plain and beveled end.
You can specify all about your needs to dealer and place order online now from isteelindia.
Inconel 600 Tubes, Inconel Alloy 600 Pipe, Inconel 600 EFW Pipes, Inconel 600 Pipes Distributors in India, Inconel Alloy 600 ERW Pipe Traders in Mumbai, Inconel UNS N06600 Tube.
Inconel Alloy 600 Pipe and Tube Specification
Inconel Seamless Pipe & Tube
ASTM B167 / ASME SB167
Inconel Welded Pipe
ASTM B517 / ASME SB517
Inconel Welded Tube
ASTM B516 / ASME SB516
Standard
ASTM, ASME and API
Size
15"NB – 150"NB
Range
6.35 mm OD upto 254 mm OD in 0.6 TO 20 mm thickness.
Schedule
SCH 10 – SCH XXS
Type
Seamless / ERW / Welded / Fabricated / CDW
Length
Single Random, Double Random & Cut Length.
Form
Round Pipes/Tubes, Square Pipes/Tubes, Rectangular Pipe/Tubes, Coiled Tubes, "U" Shape, Pan Cake Coils, Hydraulic Tube
End
Plain End, Beveled End, Treaded
Inconel 600 Pipes and Tubes Equivalent Grades
STANDARD
UNS
WNR NO.
JIS
BS
GOST
AFNOR
EN
Inconel 600
N06600
2.4816
NCF 600
NA 13
МНЖМц 28-2,5-1,5
NC15FE11M
NiCr15Fe
Grade 600 Inconel Pipes and Tubes Chemical Composition
Grade
C
Mn
Si
S
Cu
Fe
Ni
Cr
Inconel 600
0.15 max
1.00 max
0.50 max
0.015max
0.50 max
6.00 – 10.00
72.00 min
14.00 – 17.00
Nickel Alloy 600 Pipes and Tubes Mechanical Properties
Grade
Density
Melting Point
Tensile Strength
Yield Strength (0.2%Offset)
Elongation
600
8.47 g/cm3
1413 °C (2580 °F)
Psi – 95,000 , MPa – 655
Psi – 45,000 , MPa – 310
40 %
Other Types of

Inconel Pipes and Tubes

Seamless Inconel Pipes, Inconel Tubes Price List in India, UNS N06600 Corrosion Resistant Pipes & Tubes Stockists in Mumbai, Inconel 600 Tubes Stockholders, Inconel 600 Tubes Distributors, Seamless Inconel Tubes, Welded Inconel Alloy Pipe, Buy Cheap Inconel 600 Pipes, Welded Inconel Tube, Inconel Alloy 600 Pipe Exporters in India, Inconel Pipes Suppliers.
| Preview | Product | Matrials | Grade | Other Types |
| --- | --- | --- | --- | --- |
| | Seamless Pipe | Inconel Alloy | Inconel 600, Alloy 600 | ASTM B167 Inconel Alloy Seamless Pipes, Inconel 600 Seamless Pipe, UNS N06600 Seamless Inconel Round Pipes |
| | Seamless Tube | Inconel Alloy | Inconel 600, Alloy 600 | ASTM B167 Inconel Seamless Tube, Inconel Alloy 600 Seamless Tube, Inconel 600 Seamless Tubing |
| | Welded Pipe | Inconel Alloy | Inconel 600, Alloy 600 | ASTM B517 Inconel Alloy Welded Pipe, UNS N06600 Inconel Welded Pipes, Inconel 600 ERW Pipes, Inconel 600 Welded Pipes |
| | Welded Tube | Inconel Alloy | Inconel 600, Alloy 600 | ASTM B516 Inconel Alloy Welded Tube, UNS N06600 ERW Tubes, Inconel 600 Welded Tubes, Inconel 600 Welded Tubing |
| | Welded Pipe | Inconel Alloy | Inconel 600, Alloy 600 | Inconel Alloy EFW Pipe, UNS N06600 Inconel EFW Pipes, Inconel 600 Electric-Fusion-Welded Pipes |
Inconel Alloy UNS N06600 Pipes and Tubes
Application Industry
Oil & Gas Industry
Chemical Industry
Petrochemical
Power Industry
Construction
Fertilizers Industry
Automotive Industry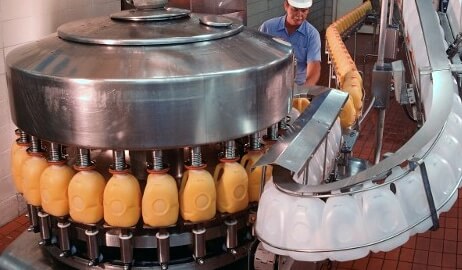 Food Industry
Suppliers and Exporters of Grade 600 Inconel Alloy Pipes and Tubes in Cities Like
Chiyoda, Muscat, Kuwait City, Bhopal, Santiago, Jeddah, Bogota, Singapore, Aberdeen, Noida, Jaipur, Algiers, Port-of-Spain, Nagpur, Ernakulam, Granada, New York, Ahmedabad, Caracas, Melbourne, Al Khobar, Madrid, Thane, Petaling Jaya, Colombo, Bangkok, Riyadh, Coimbatore, Howrah, Milan, Chennai, Lagos, Ranchi, Ulsan, Al Jubail, Hanoi, Sharjah, Abu Dhabi, Kolkata, Baroda, Los Angeles, Ahvaz, Dubai, Ludhiana, Surat, London, Rajkot, Navi Mumbai, La Victoria, Jamshedpur, Atyrau, Moscow, Visakhapatnam, Kuala Lumpur, Dallas, Indore, Haryana, Gurgaon, Sydney, Istanbul, Pimpri-Chinchwad, Hyderabad, New Delhi, Nashik, Hong Kong, Tehran, Geoje-si, Mumbai, Courbevoie, Vadodara, Cairo, Edmonton, Secunderabad, Busan, Toronto, Mexico City, Faridabad, Jakarta, Vung Tau, Perth, Chandigarh, Dammam, Manama, Bengaluru, Montreal, Pune, Ho Chi Minh City, Seoul, Gimhae-si, Rio de Janeiro, Kanpur, Karachi, Lahore, Brisbane, Doha, Houston, Ankara, Thiruvananthapuram, Calgary.
Suppliers and Exporters in Grade 600 Inconel Pipes and Tubes in Countries Like
Peru, Sri Lanka, Bulgaria, Belarus, Puerto Rico, United Kingdom, Bhutan, Finland, Pakistan, Hong Kong, Mongolia, France, Bahrain, Turkey, Canada, New Zealand, Ecuador, Colombia, Iran, Iraq, Netherlands, Algeria, Ghana, Ireland, Vietnam, Argentina, Taiwan, Italy, Poland, Brazil, Qatar, Serbia, Lebanon, Denmark, Sweden, Russia, Spain, United States, Egypt, Zimbabwe, Croatia, Switzerland, Bangladesh, Poland, Kenya, Gabon, Ukraine, Chile, Nepal, Lithuania, Afghanistan, Nigeria, Austria, Azerbaijan, Costa Rica, Belgium, Bolivia, Nigeria, Oman, Venezuela, United Arab Emirates, Romania, Kazakhstan, Tibet, Indonesia, Japan, Gambia, Namibia, Chile, Kuwait, South Korea, Slovakia, Mexico, Saudi Arabia, Norway, Greece, Morocco, Malaysia, Jordan, Mexico, Macau, Trinidad & Tobago,Tunisia, Yemen, Thailand, Estonia, Germany, Libya, Angola, Portugal, India, Philippines, Hungary, Israel, China, Australia, Iran, Czech Republic, South Africa, Singapore.