Knife gate valves are a type of industrial valve that is specifically designed for applications where a straight-line flow of fluid and a tight shut-off are required. They are often used in industries such as mining, pulp and paper, wastewater treatment, chemical processing, and power generation. The name "knife gate" refers to the design of the valve's closure mechanism, which resembles a sharp-edged gate or blade that cuts through the process media to control flow.
Key features of knife gate valves include:
Unobstructed Flow: Knife gate valves offer a full, unobstructed flow path when the valve is fully open, minimizing pressure drop and allowing for the passage of solid materials.
Tight Shut-Off: These valves are designed to provide a tight shut-off, preventing leakage of the process media when the valve is in the closed position.
Slurry Handling: Knife gate valves are particularly suitable for handling slurries, liquids with suspended solids, and other challenging media due to their ability to cut through and clear debris.
Low Maintenance: The simple and rugged design of knife gate valves often results in lower maintenance requirements compared to some other types of valves.
Manual or Actuated Operation: Knife gate valves can be operated manually using a handwheel or lever, or they can be automated using pneumatic, electric, or hydraulic actuators for remote control.
Variety of Materials: These valves can be constructed from various materials, including stainless steel, cast iron, carbon steel, and other alloys, to suit different applications and media.
Types: Knife gate valves come in various designs, including wafer style (to fit between flanges), lug style (for end-of-line connections), and flanged style (for larger sizes and higher pressure applications)
Bi-directional Knife Gate Valves, Slurry heavy duty knife gate valve, high performance wafer style knife gate valve, Uni-Directional Knife Gate Valves, Knife Gate Valves Exporter, Bonneted Knife Gate Valve, Industrial Knife Gate Valve Suppliers in India.
Double Gate Knife Gate Valve, Full Lug Knife Gate Valve, Hopper Knife Gate Valve, Low Temperature Steel Knife Gate Valve, Knife Gate Valve Suppliers, Super Duplex Knife Gate Valve, Wafer Knife Gate Valve, High Pressure Knife Gate Valve Exporter in India.
Despite their advantages, knife gate valves also have some limitations. They are generally not suitable for applications that require precise flow control due to their on-off nature. Additionally, the sharp-edged gate may cause wear over time, especially in abrasive media.
Before selecting a knife gate valve for a specific application, it's important to consider factors such as the type of fluid being handled, pressure and temperature conditions, flow requirements, and potential for abrasive or corrosive wear. Proper sizing and installation are crucial to ensure optimal performance and longevity of the valve.
Knife Gate Valves Specification
Size Range
DN 50 (2") to DN 1200 (48")
Compliance Standards
• Valve Design: MSS SP 81
• Wall Thickness: ANSI B16.34
• Face-to-Face: MSS SP 81
• Flange Dimensions: ANSI B16.5
• Testing Standard: MSS SP 151
material
Carbon Steel, Stainless Steel & Other Materials
Actuators
Pneumatic: Double/ Single Acting
• Electro-Pneumatic
• Hydraulic
• Electrical
Applicable Standards
AWWA C520-14 / MSS SP-81
Pressure Rating
PN3 (45 PSI), PN6 (90 PSI) and PN10 (150 PSI) depending upon housing material, primarily for liquid applications.
Temperature Range
-20°C to 250°C
Flange drilling
ASME B16.5/ASME B16.47 #150 / BS-EN 1092 PN 10 / PN 16
Optional Features
Bolt-on bonnet, V Port, Abrasion-resistant coating, Extended stem, Stem Cover, Flush ports, Dust cover
Mode of operations
Manual, chain wheel, pneumatic, electric actuator and Hydraulic
Application
These unidirectional valves are most suitable for pressure-tight shut-off for water, seawater, mild slurry, liquid-solid mixes and dry bulk solid applications.
Price List

of Knife Gate Valve
| DESCRIPTION | PRICE |
| --- | --- |
| Duplex Steel Knife Gate Valve Price | $ 89.35 - $ 65 |
| Buy Knife Gate Valves Best Price | $ 92.20 - $ 120 |
| ANSI Wafer Knife Gate Valve Price | $ 68.34 - $ 86 |
| Stainless Steel Knife Gate Valve Best Price | $ 76.57 - $ 59 |
| Super Duplex Steel Knife Gate Valve Price | $ 52.35 - $ 65 |
| Round Square Knife Gate Valve Price | $ 39.26 - $ 28 |
Other Types of

Knife Gate Valves
| | |
| --- | --- |
| Super Duplex Pneumatic Knife Gate Valve PN 10 | Knife Edge Gate Valve Manufacturer India |
| Knife Gate Valve Manufacturers | SDSS Knife Gate Valves |
| Knife Gate Valve Near Me | Super Duplex Stainless Steel Knife Gate Valve |
| Knife Gate Valve Stockist in India | LTCS Rubber Sleeve Knife Gate Valves |
| Duplex Stainless Steel Knife Gate Valves | Low Temperature Carbon Steel Knife Gate Valves |
| DSS Uni-Directional Wafer Style Knife Gate Valve | Knife Gate Valves Manufacturer in Mumbai |
| Knife Gate Valves In Mumbai | Knife Gate Valves Suppliers in India |
| High Quality Knife Gate Valve | Pneumatic Knife Gate Valve PN 6 |
| Knife Gate Valve Stockist In Mumbai | Knife Gate Valves Stockist |
 Knife Gate Valves
Application Industry
Power Industry
Construction
Fertilizers Industry
Petrochemical
Oil & Gas Industry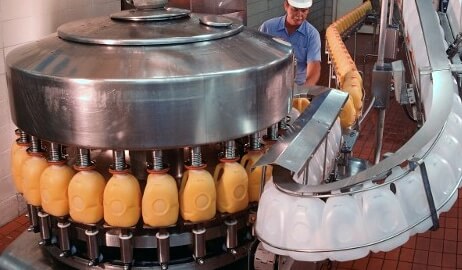 Food Industry
Chemical Industry
Automotive Industry
Suppliers and Exporters of Knife Gate Valves in Cities Like
China, Singapore, Hong Kong, Australia, Zimbabwe, Oman, Malaysia, Romania, Germany, Argentina, Macau, Kuwait, Netherlands, United States, columbia, Yemen, Saudi Arabia, Turkey, South Africa, Iraq, Ecuador, Nigeria, Puerto Rico, Thailand, New Zealand, Gabon, Lahore, Gambia, Lebanon, Canada, Algeria, Colombia, Russia, Mexico, Austria, Angola, Croatia, Brazil, Azerbaijan, Bahrain, Lithuania, Spain, Estonia, Venezuela, Finland, Sweden, Bulgaria, Afghanistan, Norway, Greece, Peru, Switzerland, Pakistan, Mongolia, Bangladesh, Trinidad & Tobago, Belarus, Indonesia, Namibia, Kenya, Israel, Poland, Qatar, Ireland, Ukraine, Bhutan, Jordan, France, Portugal, Taiwan, Bolivia, Algiera, Ghana, United Arab Emirates, South Korea, Egypt, Libya, Slovakia, Tunisia, Vietnam, Hungary, Sri Lanka, Tibet, Morocco, Iran, Serbia, Philippines, Japan, United Kingdom, Chile, Belgium, Czech Republic, Nepal, India, Italy, Denmark, Costa Rica, Kazakhstan.
Suppliers and Exporters of Knife Gate Valves in Countries Like
Haryana, Thiruvananthapuram, Faridabad, Pimpri-Chinchwad, Surat, Kolkata, Ernakulam, Gurgaon, Visakhapatnam, Chandigarh, Ahmedabad, Chennai, Bhopal, Jamshedpur, mumbai, Rajkot, Jaipur, Ludhiana, Bengaluru, Thane, Navi Mumbai, Howrah, Nashik, Noida, Pune, Secunderabad, Indore, Ranchi, New Delhi, Hyderabad, Kanpur, Nagpur.