Stainless Steel Dairy Fittings, Stainless Steel Dairy Tri Clover Clamp, SS Tri Clover Clamp, Stainless Steel 304 Tri Clamp Elbows Manufactures, 316 SS Tri Clover Ferrule, 317L Stainless Steel Tri Clover Union Suppliers in Mumbai, SS Tri Clover Clamp Dairy Fittings, AISI 321 SS Tri Clover Elbows, SS 347H Tri Clover Sanitary Clamp, SS SUS 310S TC Clamp, Stainless Steel 904L Tri Clover Tee and Exporters in India.
SS 304L TC Cross, Stainless Steel 316L Triclover Hose, 317 SS TC Clamp Set, SS 347 Tri Clover Clamp Distributors in Mumbai India.
We at iSteel develop and design a range of Stainless Steel Dairy Fittings like Stainless Steel Tri Clover Clamps. These SS Tri Clover Clamps are manufactured in a variety of sizes and also in customized fits as per customer requirements. These SS Clover Clamps are designed in such a way that they retain all their natural properties well. These Clamps can be used in high temperature and chemical involving applications effectively. These Clover Clamps are highly demanded for the ease of use that they provide in any application. We deliver products that provide amazing value for money at minimal costs. Our highly equipped inventory is where we develop outstanding products that are sustainable in all changing market demands.
304H SS Dairy Triclover Clamp Traders, Stainless Steel 316H Triclover Clamps, SS 316Ti Triclover Clamps Dairy Fittings, SS 310 Tri Clover Clamp Dealers.
Stainless Steel Tri Clover Clamp Specification
Standard
ISO / DIN / TRICLOVER / IDF / SMS / BSP / NPT
Size
1" to 6"
Outer Diameter
¼" O.D.-8" O.D.
Thickness
1.0 mm to 5 mm, 12 SWG, 14SWG, 16 SWG, 18SWG, 20 SWG
Connection type
Clamped
Finish
Mechanical Polish, Electro Polished, Non Electro Polished, 320 Grit, 400 Grit, 500 Grit, 800 Grit
Stainless steel Grade
SS 201, SS 202, SS 304, SS 304L, SS 316, SS 316L, SS 310S, SS 321, SS 904L
Other Types of

SS Tri Clover Clamp

We are the leading manufacturers, Suppliers and exporters of SS Dairy Fittings, Stainless Steel Tri Clover Clamp Fittings, SS TC Clamp, SS Dairy Tri Clover Pipe Clamp, SS 304H Tri Clover Clamp, Stainless Steel 310 Tri Clover Clamp Stockholders, SS 321 Tri Clover Clamp Dairy Fittings, SS 321H Tri Clover Clamp, SS 347H Tri Clover Clamp Stockists in Mumbai, tri clover clamp dimensions, SS tri clover fittings manufacturers in India, SS Tri Clamp Strainers & Filters, SS 304L Tri Clamp Bowl Reducer, Stainless Steel Tri Clamp Accessories, SS 316 Tri Clamp 45 Deg Elbows, 316L SS Tri Clamp 90 Degree Elbow, Stainless Steel 316H Tri Clamp Caps, 316Ti Stainless Steel Tri Clamp End Cap, SS 317 Tri Clamp Ferrules Traders, SS 317L Tri Clamp Long Ferrules, 321 SS Tri Clover Sanitary Clamp wholesaler, SS 347 Tri Clover Manifolds & Splitters, Stainless Steel Tri Clamp Wyes and U-Bends, SS Tri Clamp Manifolds, SS Tri Clamp Long Tees Dealers, SS Tri Clamp Single Hinge Clamps, SS Double Hinge Clamps, Stainless Steel High Pressure Clamps, Stainless steel Tri Clamp Spools, SS Tri-Clamp Gasket, SS Tri Clamp Instrument Tee, SS Tri Clamp Sight Glass, SS Tri-Clamp Spray Balls, Stainless steel Tri-Clamp Conical Reducer, SS Tri-Clamp Adapters, Stainless Steel Tri Clamp Valves, SS Tri Clamp Pressure Gauges Distributors, SS Tri Clover Pipe Holder Clamp, Buy High Quality stainless Steel TC Clamps.
Stainless Steel Tri Clover Clamp
Application Industry
Oil & Gas Industry
Chemical Industry
Petrochemical
Power Industry
Construction
Fertilizers Industry
Automotive Industry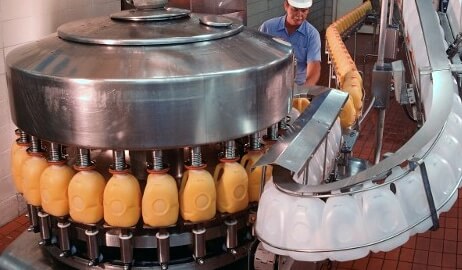 Food Industry
Suppliers and Exporters Stainless Steel Triclover Clamps in Cities Like
Visakhapatnam, Geoje-si, Ankara, Kanpur, New York, Sydney, New Delhi, Surat, Ulsan, Montreal, Hong Kong, Jeddah, Gimhae-si, Bogota, Ernakulam, Abu Dhabi, Baroda, Doha, La Victoria, Coimbatore, Faridabad, Madrid, Gurgaon, Chennai, Rio de Janeiro, Courbevoie, Seoul, Atyrau, Indore, Dallas, Ahmedabad, Noida, Jaipur, Melbourne, Al Jubail, Vung Tau, Singapore, Mexico City, Port-of-Spain, Aberdeen, Kuwait City, Ludhiana, Thiruvananthapuram, Perth, Milan, Moscow, Algiers, Edmonton, Haryana, Bengaluru, Jakarta, Muscat, Calgary, Kolkata, Hyderabad, Rajkot, Chandigarh, Howrah, Bhopal, Nagpur, Riyadh, Manama, Pimpri-Chinchwad, Kuala Lumpur, Hanoi, Houston, Karachi, Los Angeles, Bangkok, Santiago, Dubai, Toronto, Ranchi, Brisbane, Jamshedpur, Lagos, Dammam, Navi Mumbai, Sharjah, Colombo, Caracas, Petaling Jaya, Vadodara, Granada, Nashik, Ahvaz, Tehran, Cairo, Mumbai, Busan, Thane, Istanbul, Ho Chi Minh City, Lahore, Pune, Al Khobar, Secunderabad, Chiyoda, London.
Suppliers and Exporters Stainless Steel Triclover Clamp Dairy Fittings in Countries Like
Trinidad & Tobago,Tunisia, Iraq, Kazakhstan, Algeria, Ukraine, India, Kuwait, Azerbaijan, Estonia, Ecuador, Chile, Lithuania, Pakistan, Libya, Denmark, Ghana, Belgium, Croatia, Japan, Nepal, Vietnam, United Kingdom, Czech Republic, Gambia, Mongolia, Hungary, Lebanon, Costa Rica, Nigeria, Australia, Mexico, Bangladesh, Nigeria, United Arab Emirates, Argentina, Saudi Arabia, China, Bhutan, Chile, Namibia, Israel, Finland, Canada, Indonesia, Gabon, Spain, Oman, Greece, Qatar, Poland, Poland, Morocco, Russia, Serbia, Singapore, Slovakia, Ireland, Colombia, South Africa, France, Jordan, Zimbabwe, Afghanistan, Iran, United States, Portugal, South Korea, Austria, Venezuela, Sweden, Mexico, Bahrain, Netherlands, Bulgaria, Tibet, Yemen, Angola, Belarus, Brazil, Peru, Philippines, Italy, Hong Kong, Bolivia, Thailand, Taiwan, Switzerland, Turkey, Norway, New Zealand, Macau, Kenya, Malaysia, Iran, Sri Lanka, Egypt, Romania, Puerto Rico, Germany.