Stainless Steel Dairy Tee, SS Dairy Tee, Austenitic Stainless Steel Dairy Tee, SS Dairy Fittings Tees Suppliers and Exporters.
SS Sanitary Dairy Tees, SS 304 Dairy Tees, Stainless Steel 316L Dairy Tees, SS 317 Dairy Tee Stockholders.
iSteel is one of the leading manufacturer and trader of Steel and alloy products based in Mumbai. We supply SS Dairy Tees to a range of industries across the globe. Our products are known and demanded for the high precision finishing, fine polishing and ease of use. We develop our products in a way that they are usable in all environments of use. We offer all our products in low prices, hence offer great value for money. Other notable features in our products include corrosion resistance, accuracy in dimensions and durability. We make sure all our products are thoroughly check for fit & finishing.
Stainless steel 304H Dairy Tee, 904L SS Dairy Tee supplier, Offer Best Price on range of SS Grades Dairy Tees, SS 304L Dairy Tee, SUS 310 Stainless steel Dairy Tee, Buy High Quality of SS Dairy Tees, AISI Stainless Steel 316 Dairy Tees Stocks, SS 317L Dairy Tees, SS 321H Dairy Tees, SS 347 Dairy Tees Manufacturer in India.
Stainless Steel Dairy Tee Specification
Standard
ISO / DIN / IDF / SMS / BSP / NPT
Size
½" TO 6", DN 10 – DN 100
Thickness
1.0 mm to 5 mm, 12 SWG, 14SWG, 16 SWG, 18SWG, 20 SWG
Finish
Mechanical Polish, Electro Polished, Non Electro Polished, 320 Grit, 400 Grit, 500 Grit, 800 Grit
Stainless steel Grade
SS 201, SS 202, SS 304, SS 304L, SS 316, SS 316L, SS 310S, SS 321, SS 904L
Other Types of

Stainless Steel Dairy tee

We are the leading manufacturers, Suppliers and exporters of Stainless Steel Dairy Tee Fittings, SS Dairy Tee, SS 304 Dairy Tee wholesaler, Discounted Price List of SS 316 Dairy Tees, Large Diameter steel Dairy Tee, Stainless Steel 304L Tee, SS 304H Tees, SS dairy tee Fittings, Stainless steel Tee sizes, Sanitary stainless steel Tee, SS 304L Tee, Wrought Austenitic Stainless Steel Dairy Tee, Stockholder Of 316 Diary Tees, SS 316l Dairy Tee, SS 321 Dairy Tee, SS 321H Dairy Tee, SS 347H Dairy Tee, stainless steel 310S Dairy Tee, SS 317 Dairy Tee, SS 317L Dairy Tee, SS 316Ti Dairy Tee, Stainless Steel 310H Dairy Tees, SUS SS Dairy Tee Stockists, Hot offer on stainless steel Dairy Tees, SS Dairy Fittings Suppliers, AISI SS Dairy Tees, SS Dairy Tee Manufactures in India, Mumbai.
Stainless Steel Dairy Tee
Application Industry
Oil & Gas Industry
Chemical Industry
Petrochemical
Power Industry
Construction
Fertilizers Industry
Automotive Industry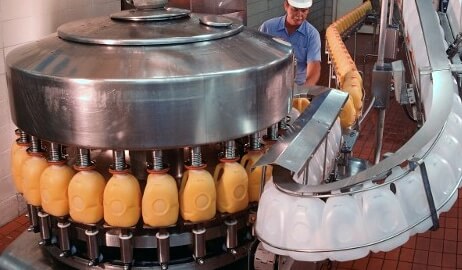 Food Industry
suppliers and exporters in cities Like
Jamshedpur, Caracas, Baroda, Karachi, Al Jubail, Hanoi, Ho Chi Minh City, Secunderabad, Coimbatore, Mexico City, Lahore, Muscat, New Delhi, Kanpur, Visakhapatnam, Petaling Jaya, Madrid, Rajkot, Al Khobar, La Victoria, Thane, Bhopal, Indore, Colombo, Port-of-Spain, Geoje-si, Ahmedabad, Mumbai, Thiruvananthapuram, Noida, Nashik, Chiyoda, Dallas, Lagos, Ernakulam, Nagpur, Los Angeles, Kuala Lumpur, Milan, Courbevoie, Moscow, Hyderabad, Surat, Faridabad, Busan, Edmonton, New York, Bogota, Ulsan, Riyadh, Chandigarh, Toronto, Sharjah, Hong Kong, Istanbul, Santiago, Howrah, Jeddah, Aberdeen, Granada, Kolkata, Montreal, Jakarta, Vung Tau, Atyrau, Bangkok, Ludhiana, Vadodara, Haryana, Tehran, Calgary, Pune, Manama, Pimpri-Chinchwad, Abu Dhabi, Gimhae-si, Seoul, Ahvaz, Doha, Melbourne, Sydney, Ranchi, Algiers, Rio de Janeiro, Kuwait City, Bengaluru, Dammam, Navi Mumbai, Cairo, Dubai, London, Houston, Singapore, Ankara, Chennai, Brisbane, Jaipur, Perth, Gurgaon.
suppliers and exporters in Countries Like
Bulgaria, Philippines, Lithuania, Angola, Hong Kong, Oman, Canada, Ukraine, Qatar, Zimbabwe, Ecuador, Malaysia, Mexico, Colombia, Iraq, Namibia, Italy, Switzerland, Gabon, Sweden, Belgium, Nigeria, Kuwait, Trinidad & Tobago,Tunisia, Hungary, Belarus, Macau, Finland, Afghanistan, France, Ghana, Argentina, Lebanon, Ireland, Gambia, Yemen, Spain, Czech Republic, Croatia, Netherlands, Costa Rica, United States, Sri Lanka, Bolivia, Kenya, Norway, Taiwan, Slovakia, Chile, Denmark, Bhutan, Jordan, Mongolia, Estonia, Vietnam, Nigeria, Bangladesh, United Arab Emirates, Romania, Tibet, Russia, Japan, Iran, Morocco, United Kingdom, Pakistan, South Africa, Thailand, Israel, Bahrain, Portugal, Serbia, Mexico, India, Kazakhstan, Libya, Poland, Germany, Venezuela, Singapore, Peru, Saudi Arabia, Austria, Poland, Chile, Nepal, Iran, New Zealand, China, Greece, Indonesia, Brazil, Puerto Rico, Algeria, South Korea, Azerbaijan, Egypt, Turkey, Australia.