Sliding gate valves, also known as slide gate valves, are a type of industrial valve designed to control the flow of bulk materials in various applications, particularly in industries such as agriculture, food processing, mining, chemicals, and manufacturing. These valves are specifically designed to handle the flow of dry and granular materials, powders, and solids. Here are the key features and characteristics of sliding gate valves:
Mechanism: Sliding gate valves consist of a gate or slide plate that moves across the flow path to either allow or block the material flow. The gate is usually operated manually, pneumatically, or with electric actuators.
Flow Control:Sliding gate valves provide effective control over the flow of bulk materials. They can be used to start, stop, or regulate the flow of materials through a chute, hopper, conveyor, or other similar systems.
Design Variety: These valves come in various designs, including through-conduit or open-frame styles. Through-conduit slide gate valves have the gate fully enclosed within the valve body when closed, while open-frame slide gate valves have a gate exposed to the material flow.
Material Compatibility: Sliding gate valves are often constructed from materials such as carbon steel, stainless steel, cast iron, or other materials suitable for the specific application and the type of material being handled.
Sealing Mechanism: Effective sealing is crucial to prevent material leakage when the valve is closed. Sliding gate valves employ various sealing mechanisms, such as elastomeric seals or wear-resistant liners, to ensure tight shut-off.
Slide Gate Valve, Manual Slide Gate Valve, Parallel Slide Gate Valves, Pneumatic Slide Gate Valve, SS Sliding Gate Valve, Sliding Gate Valves Exporter, Electric Slide Gate Valve, Industrial Sliding Gate Valves Supplier In India.
Sliding Gate Valve Suppliers, Slide Knife Gate Valves, Low Temperature Steel Sliding Gate Valve, 18" Slide Gate Valve, CS Sliding Gate Valve, Super Duplex Sliding Gate Valve, Sliding Gate Valve Exporter in India.
Application: Sliding gate valves are commonly used in gravity-fed systems for handling materials like grains, powders, pellets, cement, sand, minerals, and other bulk solids. They are often found in silos, hoppers, bins, and other material storage and handling equipment.
Customization: Manufacturers offer a range of options and accessories for sliding gate valves, including different gate materials, coatings, actuators, position indicators, and controls, allowing users to tailor the valve to their specific requirements.
Maintenance and Wear: Sliding gate valves can experience wear over time due to the abrasive nature of many bulk materials. Regular maintenance and proper selection of gate materials and components can help extend the valve's lifespan and maintain reliable performance.
Design Considerations: When selecting a sliding gate valve, factors such as material properties (particle size, abrasiveness), flow rates, pressure differentials, temperature, and overall system requirements need to be carefully considered.
Sliding gate valves play a critical role in managing the flow of bulk materials in various industries. Proper installation, operation, and maintenance are essential to ensure efficient and reliable performance while minimizing downtime and material wastage.
Sliding Gate Valves Specification
Size Range
DN 100 (4") to DN 600 (24")
Applicable Standards
MSS SP-81
Pressure Rating
PN3 (45 PSI)
Temperature Range
-20°C to 250°C
Material
Carbon Steel, Stainless Steel & Other Materials
Flange drilling
ASME B16.5/ASME B16.47 #150 / BS-EN 1092 PN 10
Price List

of Sliding Gate Valve
| DESCRIPTION | PRICE |
| --- | --- |
| Duplex Steel Sliding Gate Valve Price | $ 57.63 - $ 40 |
| Slide Gate Valve Price | $ 83.45 - $ 48 |
| Slide Gate Valves Price List | $ 65.50 - $ 54 |
| Slide Gate Valve Best Price | $ 75.42 - $ 63 |
| Super Duplex Steel Sliding Gate Valve Price | $ 86.69 - $ 72 |
| Carbon Steel Sliding Gate Valve Cheap price | $ 72.26 - $ 46 |
Other Types of

Sliding Gate Valves
| | |
| --- | --- |
| Slide Gate Valve Manufacturers | SDSS Sliding Gate Valves |
| Duplex Stainless Steel Slide Gate Valves | Low Temperature Carbon Steel Sliding Gate Valves |
| DSS Slide Gate Valves Wholesaler | Sliding Gate Valves Manufacturer in Mumbai |
| Slide Gate Valves Manufacturers in India | High Quality Sliding Gate Valve |
| Sliding Gate Valves In Mumbai | Slide Gate Valve Suppliers in India |
| Sliding Gate Valve Near Me | Super Duplex Stainless Steel Sliding Gate Valve |
| Sliding Gate Valve Stockist in India | LTCS Sliding Gate Valves |
| Sliding Gate Valves Stockist In Mumbai | High Pressure Sliding Gate Valves Stockist |
 Sliding Gate Valves
Application Industry
Power Industry
Construction
Fertilizers Industry
Petrochemical
Oil & Gas Industry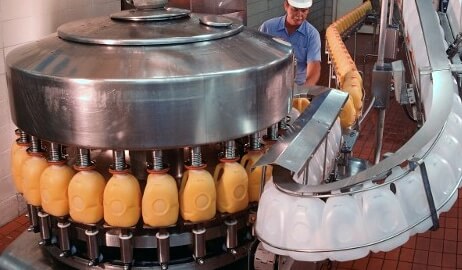 Food Industry
Chemical Industry
Automotive Industry
Suppliers and Exporters of Sliding Gate Valves in Cities Like
Tibet, columbia, Poland, Australia, Iran, Italy, Saudi Arabia, Bahrain, Ireland, Belgium, Yemen, Israel, Switzerland, Slovakia, Pakistan, South Africa, Vietnam, Austria, Greece, France, Turkey, Chile, Thailand, Indonesia, Romania, Mexico, Tunisia, Jordan, Portugal, Nigeria, Denmark, Bhutan, Sweden, United States, Kazakhstan, Singapore, Afghanistan, Costa Rica, Gabon, Macau, Philippines, Algiera, Namibia, Angola, China, Ecuador, Japan, Ghana, Mongolia, Canada, Belarus, United Kingdom, Croatia, Puerto Rico, Hungary, United Arab Emirates, Netherlands, Venezuela, Hong Kong, Brazil, Kenya, Azerbaijan, Iraq, Libya, Malaysia, Nepal, Bolivia, Morocco, Sri Lanka, Colombia, India, Lithuania, Algeria, Zimbabwe, Ukraine, Lebanon, Kuwait, Spain, Trinidad & Tobago, Gambia, Argentina, Bulgaria, Czech Republic, New Zealand, Qatar, Germany, Russia, Estonia, Oman, Bangladesh, Egypt, South Korea, Peru, Finland, Serbia, Norway, Taiwan, Lahore.
Suppliers and Exporters of Sliding Gate Valves in Countries Like
Haryana, mumbai, Faridabad, Ahmedabad, Chandigarh, Surat, Pune, Hyderabad, Thiruvananthapuram, Kolkata, Kanpur, Noida, Jaipur, Thane, Ludhiana, Gurgaon, Chennai, New Delhi, Ranchi, Pimpri-Chinchwad, Rajkot, Bengaluru, Visakhapatnam, Howrah, Indore, Jamshedpur, Navi Mumbai, Bhopal, Nashik, Secunderabad, Nagpur, Ernakulam.