ASTM B407 Incoloy 800 Seamless Pipe and Tube, ASTM B515 Incoloy Alloy 800 ERW Tubing Manufactures in India, Incoloy Alloy Pipes, ASTM B514 Incoloy 800 Welded Pipe Exporters in Mumbai, Incoloy Tubes Suppliers.
Incoloy UNS N08800 Pipes, Incoloy Alloy 800 Tubes, ASTM B514 Incoloy 800 Welded Pipes, Incoloy Alloy Welded Tube Stockists, ASTM B407 Incoloy Alloy 800 Seamless Tubes Dealers in Mumbai, India.
We at iSteel deliver market ready products that are durable and provide maximum utility in various environments of use We maintain international production standards whilst delivering all our products. We manufacture broad assortment of Inconel 800 Pipes & Tubes. Inconel 800 Alloys of Nickel and Chromium that are resistive to high temperatures and corrosion. Nickel Alloy 800 finds usage in applications at cryogenic temperatures and offers invulnerability to aqueous corrosion. Also, Inconel 800 is known to resist oxidation, as well as carburization at high temperatures conditions. Inconel 800 gives high quality and resistance at raised temperatures. We offer UNS N06800 in various sorts, for example, Inconel 800 Welded Pipes & Tubes, Inconel 800 Seamless Pipes & Tubes, Inconel 800 ERW Pipes & Tubes, Inconel 800 EFW Pipes and more. We ensure each and every WNR 2.4816 stock is all around checked for quality. We create products utilizing top of the line machinery that guarantees sturdiness.
Incoloy 800 EFW Pipes, Incoloy UNS N08800 Tube, Incoloy 800 Tubes, Incoloy Alloy 800 ERW Pipe Traders in Mumbai, Incoloy Alloy 800 Pipe, Incoloy 800 Pipes Distributors in India.
Incoloy Alloy 800 Pipe and Tube Specification
Incoloy Seamless Pipe & Tube
ASTM B407 / ASME SB407
Incoloy Welded Pipe
ASTM B514 / ASME SB514
Incoloy Welded Tube
ASTM B515 / ASME SB515
Standard
ASTM, ASME and API
Size
15"NB – 150"NB
Range
6.35 mm OD upto 254 mm OD in 0.6 TO 20 mm thickness.
Schedule
SCH 10 – SCH XXS
Type
Seamless / ERW / Welded / Fabricated / CDW
Length
Single Random, Double Random & Cut Length.
Form
Round Pipes/Tubes, Square Pipes/Tubes, Rectangular Pipe/Tubes, Coiled Tubes, "U" Shape, Pan Cake Coils, Hydraulic Tube
End
Plain End, Beveled End, Treaded
Incoloy 800 Pipes and Tubes Equivalent Grades
STANDARD
UNS
WNR NO.
AFNOR
EN
JIS
BS
GOST
OR
Incoloy 800
N08800
1.4876
Z8NC32-21
X10NiCrAlTi32-20
NCF 800
NA 15
ЭИ670
XH32T
Grade 800 Incoloy Pipes and Tubes Chemical Composition
Grade
Ni
C
Fe
Si
Mn
S
Al
Ti
Cu
Cr
Incoloy 800
30-35
0.1 max
39.5 min
1.0 max
1.5 max
0.015 max
0.15-0.60
0.15-0.60
0.75 max
19-23
Nickel Alloy 800 Pipes and Tubes Mechanical Properties
Grade
Density
Melting Point
Tensile Strength
Yield Strength (0.2%Offset)
Elongation
800
7.94 g/cm3
1385 °C (2525 °F)
Psi - 75,000 , MPa -520
Psi - 30,000 , MPa - 205
30 %
Other Types of

Incoloy Pipes and Tubes

Buy Cheap Incoloy 800 Pipes, Welded Incoloy Alloy Pipe, Incoloy Alloy 800 Pipe Exporters in India, Seamless Incoloy Pipes, Seamless Incoloy Tubes, Incoloy Tubes Price List in India, Incoloy 800 Tubes Distributors, Welded Incoloy Tube, UNS N08800 Corrosion Resistant Pipes & Tubes Stockists in Mumbai, Incoloy Pipes Suppliers, Incoloy 800 Tubes Stockholders.
| Preview | Product | Matrials | Grade | Other Types |
| --- | --- | --- | --- | --- |
| | Seamless Pipe | Incoloy Alloy | Incoloy 800, Alloy 800 | ASTM B407 Incoloy Alloy Seamless Pipes, Incoloy 800 Seamless Pipe, UNS N08800 Seamless Incoloy Round Pipes |
| | Seamless Tube | Incoloy Alloy | Incoloy 800, Alloy 800 | ASTM B407 Incoloy Seamless Tube, Incoloy Alloy 800 Seamless Tube, Incoloy 800 Seamless Tubing |
| | Welded Pipe | Incoloy Alloy | Incoloy 800, Alloy 800 | ASTM B514 Incoloy Alloy Welded Pipe, UNS N08800 Incoloy Welded Pipes, Incoloy 800 ERW Pipes, Incoloy 800 Welded Pipes |
| | Welded Tube | Incoloy Alloy | Incoloy 800, Alloy 800 | ASTM B515 Incoloy Alloy Welded Tube, UNS N08800 ERW Tubes, Incoloy 800 Welded Tubes, Incoloy 800 Welded Tubing |
| | Welded Pipe | Incoloy Alloy | Incoloy 800, Alloy 800 | Incoloy Alloy EFW Pipe, UNS N08800 Incoloy EFW Pipes, Incoloy 800 Electric-Fusion-Welded Pipes |
Incoloy Alloy UNS N08800 Pipes and Tubes
Application Industry
Oil & Gas Industry
Chemical Industry
Petrochemical
Power Industry
Construction
Fertilizers Industry
Automotive Industry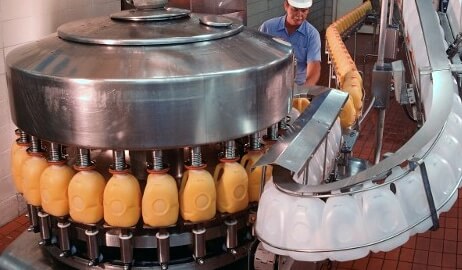 Food Industry
Suppliers and Exporters of Grade 800 Incoloy Alloy Pipes and Tubes in Cities Like
Manama, Chandigarh, Dubai, Sydney, Thiruvananthapuram, Indore, Kuala Lumpur, Ho Chi Minh City, Kanpur, Kolkata, Jakarta, Riyadh, Chiyoda, Surat, Milan, Muscat, Busan, Mumbai, Haryana, Al Khobar, Gurgaon, Madrid, Pimpri-Chinchwad, Atyrau, Secunderabad, Montreal, Coimbatore, New York, Baroda, Ahvaz, Pune, Brisbane, Moscow, La Victoria, Rio de Janeiro, Los Angeles, Faridabad, Ranchi, London, Bogota, Lahore, Geoje-si, Nashik, Thane, Dammam, Nagpur, Chennai, Tehran, Singapore, Ernakulam, Ahmedabad, Calgary, Ulsan, Dallas, Colombo, Bangkok, Algiers, Petaling Jaya, Howrah, Gimhae-si, Karachi, Caracas, Port-of-Spain, Rajkot, Bengaluru, Doha, Jamshedpur, Houston, Visakhapatnam, Edmonton, Seoul, Ludhiana, Noida, Al Jubail, Kuwait City, Bhopal, Mexico City, Hyderabad, Sharjah, Lagos, Cairo, Hanoi, Abu Dhabi, Granada, Jeddah, Hong Kong, Santiago, Istanbul, Vadodara, New Delhi, Navi Mumbai, Toronto, Jaipur, Perth, Aberdeen, Courbevoie, Melbourne, Vung Tau, Ankara.
Suppliers and Exporters in Grade 800 Incoloy Pipes and Tubes in Countries Like
Belarus, United Kingdom, Argentina, United Arab Emirates, South Korea, Malaysia, Bahrain, Bangladesh, Brazil, Venezuela, Azerbaijan, Lebanon, Czech Republic, Philippines, Egypt, South Africa, Mongolia, Estonia, Nigeria, Sri Lanka, Slovakia, Namibia, Poland, Switzerland, Italy, Afghanistan, Ghana, France, Costa Rica, Croatia, Greece, Yemen, Netherlands, Nepal, Spain, Zimbabwe, Australia, Gabon, Iran, Ecuador, Mexico, Norway, India, Algeria, China, Saudi Arabia, Colombia, Libya, New Zealand, Angola, Trinidad & Tobago,Tunisia, Hungary, Belgium, Morocco, Gambia, Indonesia, Israel, Romania, Lithuania, Japan, Canada, Thailand, Ukraine, Finland, Qatar, Kenya, Portugal, Tibet, Turkey, Ireland, Taiwan, Oman, Iraq, Hong Kong, Russia, Chile, Vietnam, Bulgaria, Nigeria, Kazakhstan, Kuwait, Chile, United States, Poland, Jordan, Iran, Pakistan, Bhutan, Germany, Denmark, Peru, Austria, Sweden, Singapore, Serbia, Puerto Rico, Mexico, Bolivia, Macau.