Titanium Alloy Pipes, Titanium Tubes Suppliers, ASTM B861 Titanium Gr 2 Seamless Pipe, ASTM B338 Titanium Gr 5 Welded Tube Exporters in Mumbai, ASTM B862 Ti Gr 5 ERW Pipes Manufactures in India.
Titanium Gr 2 Pipes, Titanium Gr 5 Tubes, ASME SB338 Titanium Alloy Seamless Tubes Dealers, ASTM B862 Titanium Gr 2 Welded Pipes, Grade 5 Titanium Alloy ERW Tube Stockists in Mumbai, India.
We have gained a vast knowledge and experience in the field over the years, our specialists at iSteel have built up a wide scope of Titanium Gr2 Pipes & Tubes. Our goods have been intended to offer most extreme utility according to the continuous market patterns. Titanium Gr.2 has corrosion towards resistance and bears low weight proportion, which helps its gain usage in many industries. Gr2 has found utilization in various applications such as Heat Exchangers, Condenser Tubing and Bleaching Plants in Paper Industry. Gr2 is unalloyed, though Gr.5 is an amalgam with a piece of 0.25% Iron, 4% Vanadium,6% Aluminium, and 0.2% Oxygen. Titanium Grade 5 is a mix of quality, resistance to corrosion, weld-ability and fabricability. Our Titanium Gr5 Pipes & Tubes are accessible in various sizes and thicknesses. We have built up a product range with global levels of dependability and sturdiness.
Titanium Alloy Gr 2 ERW Pipe Traders in Mumbai, Titanium Gr 5 Condenser Tubing, Titanium Gr 2 Heat-Exchanger Tubes Distributors in India, Titanium Alloy Gr 5 EFW Pipes, Ti Gr 2 Tube, Ti Gr 5 Pipe.
Titanium Alloy Pipe and Tube Specification
Titanium Seamless Pipe
ASTM B861 / ASME SB861
Titanium Seamless and Welded Tube
ASTM B338 / ASME SB338
Titanium Welded Pipe
ASTM B862 / ASME SB862
Standard
ASTM, ASME and API
Pipe Size Range
½"NB to 24"NB in Sch 10s, 40s, 80s, 160s, XXS.
Tube Size Range
1mm OD upto 254mm OD in Thickness 0.1 to 20mm.
Wall Thickness
Schedule 5S - Schedule XXS.
Type
Seamless / ERW / Welded / Fabricated / LSAW Pipes
Length
Single Random, Double Random & Cut Length.
Form
Round Pipes/Tubes, Square Pipes/Tubes, Rectangular Pipe/Tubes, Coiled Tubes, "U" Shape, Pan Cake Coils, Hydraulic Tube
End
Plain End, Beveled End, Treaded
Grades
UNS R50400 (Titanium Gr 2), UNS R56400 (Titanium Gr 5),
Titanium Alloy Gr 2 Pipes and Tubes Equivalent Grades
STANDARD
UNS
WERKSTOFF NR.
Titanium Gr 2
R50400
3.7035
Titanium Gr 5
R56400
3.7165
Grade 5 Ti Pipes and Tubes Chemical Composition
Grade
C
N
O
H
Ti
Fe
Ti Gr.2
0.10 max
0.03 max
0.25 max
0.015 max
Bal
0.30 max
Ti Gr.5
0.10 max
0.05 max
0.20 max
0.015 max
Bal
0.40 max
Gr 2 Ti Alloy Pipes and Tubes Mechanical Properties
Grade
Min.Tensile(KSI)
Min.Yield(KSI)
Hardness
Tensile Modulus
Poisson's Ratio
Titanium Gr.2
50
40
14.9
103 GPa
0.34-0.10
Titanium Gr.5
130
120
16.4
114 GPa
0.30-0.33
Other Types of

Titanium Pipes and Tubes

Titanium Alloy Pipes and Tubes, Titanium Pipes Suppliers, Titanium Tubes Manufactures in Mumbai, Titanium Alloy Gr 2 Pipe Exporters in India, Seamless Titanium Alloy Tubes Price List, Titanium Gr 5 Tubes Distributors, Grade 5 Titanium Condensers and Heat Exchangers Tubes, Buy Cheap Titanium Gr 2 Pipes, Titanium Gr 5 Tubes Stockholders, Ti UNS R50400 Pipes, UNS R56400 Ti Alloy Tubes Stockists in Mumbai, Titanium Seamless Pipes, Welded Titanium Alloy Pipe, Welded Titanium Tube
| Preview | Product | Matrials | Grade | Other Types |
| --- | --- | --- | --- | --- |
| | Seamless Pipe | Titanium | Ti Gr 2, Ti Gr 5 | ASTM B861 Titanium Alloy Seamless Pipes, Ti Grade 2 Seamless Pipe, ASME SB861 Titanium Seamless Pipe |
| | Seamless Tube | Titanium | Ti Gr 2, Ti Gr 5 | ASTM B338 Titanium Seamless Tube, ASME SB338 Titanium Alloy Seamless Condenser and Heat-Exchanger Tubes, Titanium Gr 5 Seamless Tubing |
| | Welded Pipe | Titanium | Ti Gr 2, Ti Gr 5 | ASTM B862 Titanium Alloy Welded Pipe, Grade 2 Titanium Welded Pipes, ASME SB862 Ti Gr 5 ERW Pipes |
| | Welded Tube | Titanium | Ti Gr 2, Ti Gr 5 | ASTM B338 Titanium Alloy Welded Tube, Ti Gr 5 ERW Tubes, Welded Titanium Gr 2 Tubing |
| | Welded Pipe | Titanium | Ti Gr 2, Ti Gr 5 | Titanium Gr 5 EFW Pipe, Grade 2 Ti Alloy Electric-Fusion-Welded Pipes |
Titanium Alloy UNS R50400 Pipes and Tubes
Application Industry
Oil & Gas Industry
Chemical Industry
Petrochemical
Power Industry
Construction
Fertilizers Industry
Automotive Industry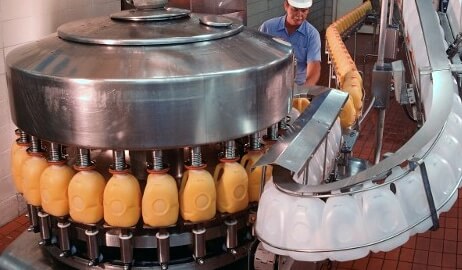 Food Industry
Suppliers and Exporters of Titanium Grade 2 Pipes and Tubes in Cities Like
Petaling Jaya, Tehran, Ernakulam, Thane, Colombo, New Delhi, Calgary, Pune, Karachi, Pimpri-Chinchwad, Thiruvananthapuram, Edmonton, Kuala Lumpur, Jamshedpur, Visakhapatnam, Hyderabad, Bogota, Nagpur, Ahmedabad, Bangkok, Nashik, Gimhae-si, Granada, Muscat, Lagos, Ankara, Seoul, Hong Kong, Mexico City, Chennai, Brisbane, Haryana, Moscow, Sharjah, Vadodara, Singapore, Dubai, Chiyoda, Jakarta, Atyrau, Jaipur, Al Khobar, Houston, Noida, Chandigarh, Kuwait City, London, Rio de Janeiro, Dammam, Al Jubail, Courbevoie, Busan, Sydney, Gurgaon, Geoje-si, New York, Hanoi, Lahore, Rajkot, Port-of-Spain, Montreal, Doha, Ulsan, Coimbatore, Kanpur, Jeddah, Toronto, Navi Mumbai, Manama, Vung Tau, Los Angeles, Howrah, La Victoria, Caracas, Faridabad, Kolkata, Melbourne, Baroda, Bhopal, Perth, Bengaluru, Ahvaz, Aberdeen, Istanbul, Ho Chi Minh City, Abu Dhabi, Madrid, Milan, Algiers, Indore, Santiago, Ludhiana, Cairo, Riyadh, Surat, Ranchi, Secunderabad, Dallas, Mumbai.
Suppliers and Exporters of Titanium Grade 5 Pipes and Tubes in Countries Like
Macau, Estonia, Nigeria, Greece, Belarus, Gambia, Taiwan, Croatia, Oman, Czech Republic, Bahrain, United States, Turkey, France, Zimbabwe, Morocco, Canada, Colombia, Kazakhstan, China, Kuwait, Spain, United Arab Emirates, Yemen, Netherlands, Japan, Ghana, Pakistan, Poland, Poland, Vietnam, Costa Rica, Portugal, Bolivia, Ecuador, Lithuania, Mexico, Bangladesh, Austria, Hong Kong, Ukraine, South Africa, Russia, Puerto Rico, Tibet, Brazil, Israel, Norway, Saudi Arabia, Afghanistan, Jordan, Lebanon, Ireland, Switzerland, Gabon, Iraq, United Kingdom, Indonesia, New Zealand, South Korea, Mongolia, Slovakia, Iran, Argentina, Malaysia, Denmark, Chile, Bhutan, Angola, Hungary, Venezuela, Namibia, Trinidad & Tobago,Tunisia, Thailand, Romania, Germany, Iran, Serbia, Chile, Finland, Egypt, Libya, Italy, India, Belgium, Sri Lanka, Singapore, Bulgaria, Philippines, Nepal, Qatar, Kenya, Nigeria, Mexico, Algeria, Peru, Australia, Azerbaijan, Sweden.